Architectural Steel
We work in unison with our architects to develop mockups of detailed designs for just about any architectural steel requirements. We are able to create unique design themes or replications, including historic preservation work.
Steelwork as an Architectural Feature
Think of steelwork used in construction, and no doubt your first thought would turn to structural steelwork , steel framework etc. However, in recent years we are seeing a demand for building projects to be more and more aesthetically pleasing, as a result there is a resurgence in the use of steelwork as an architectural feature.
Form & Function
Architecture Steelwork is a mixture of art, engineering and know-how. It can express the structural integrity of a building in a never to forget way and put the structural steelwork of the building at the forefront aesthetically. Steelwork in this category can also combine form and function, expressing an artistic intent while at the same time functioning as a primary load carrying system.
Increasingly, buildings are showcasing Architectural Steelwork to provide a signature identity, whether that is up close and personal in the entrance lobby or externally as a statement to establish the architectural presence and strength of the building. In these combined roles, steel can be viewed from a range of distances and must be seen accordingly to level-of-detail considerations, balancing the degree of finish and detailing against cost and practicality.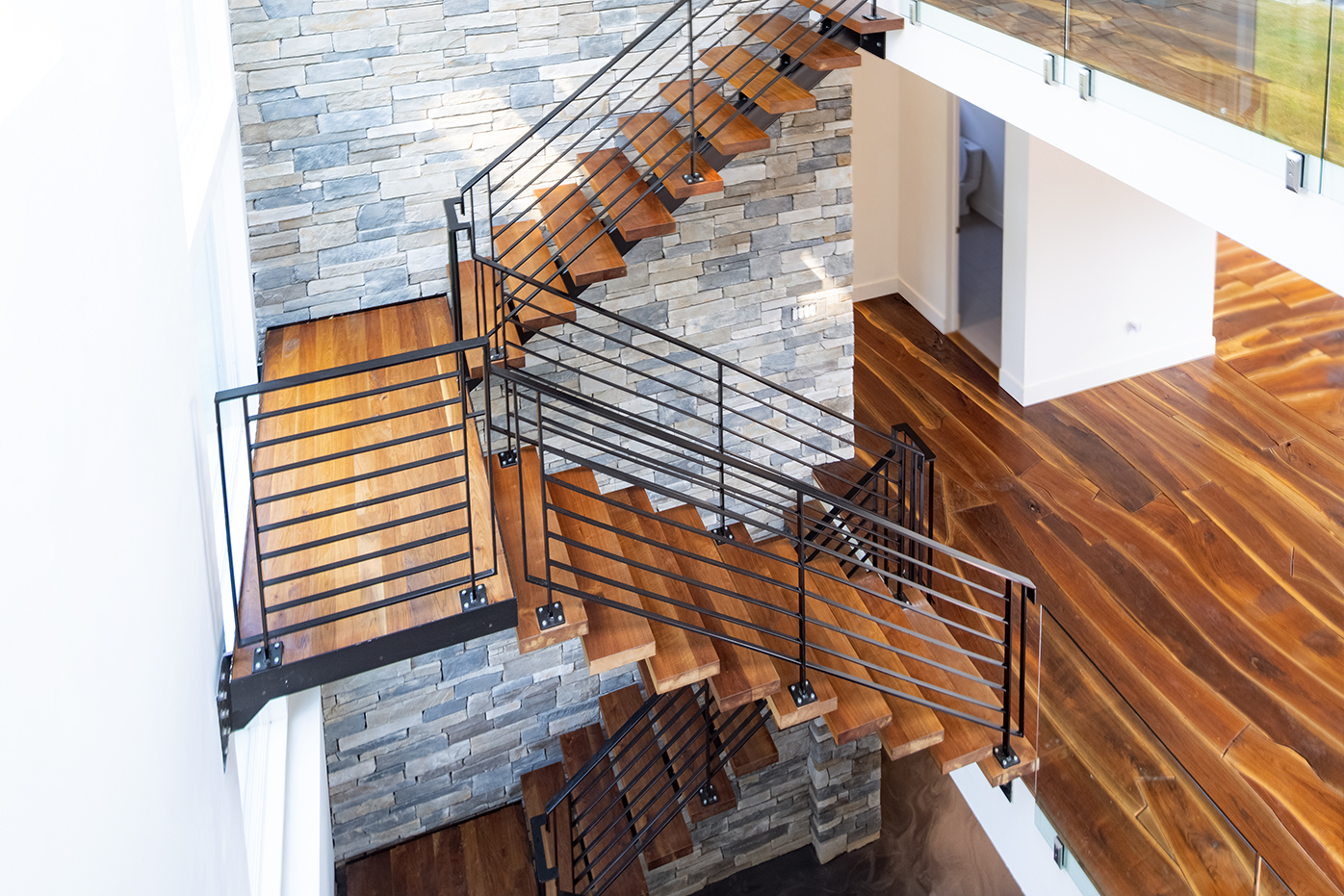 Types of Architectural Steelwork:
Structural Steel
Handrails & Railings
Ballisters
Fire Escapes
Sculptures & Artwork
Custom Awnings & Marquees
Scrollwork
Spiral Staircases
Custom Bars
Doors
Gates
Arches
Theaters
Barges/Marine
Bridge Expansion Joints
Lighthouses - Common Elements

Plasma Cutting Table
Capital Steel is able to offer leading-edge CNC plasma cutting ability. This state-of-the-art equipment enhances our ability to support a wide range of material preparation projects in-house, by providing high performance cutting with maximum quality and accuracy.
The "CNC" Unit (Computer Numerical Control) is the automated control of machining tools by means of a computer. A CNC machine processes a piece of material to meet custom specifications by following a coded programmed instruction without an operator directly manual controlling the operation.
With the ability to cut up to 1 ½" thick material... able to support the provision of precision cut items for in house projects and for our clients.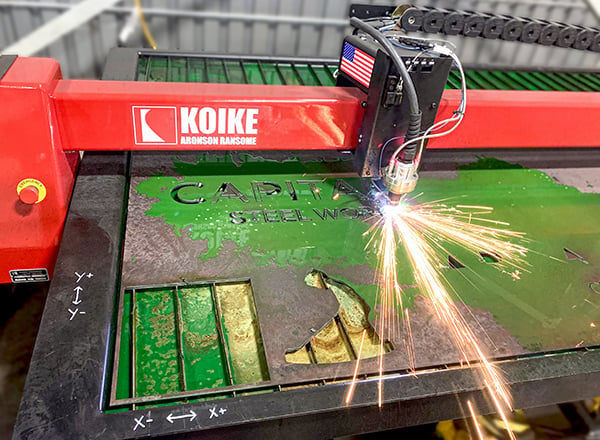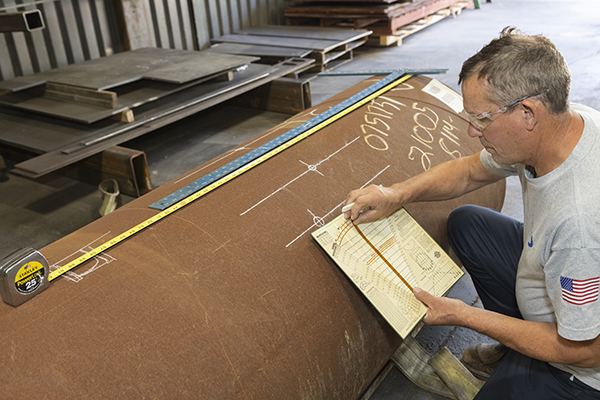 Communication is the Key to Our Success
Delivering a successful Architectural steelwork project is not difficult, provided that clear communication about intent is maintained among the architect, engineer and fabricator. Architectural fabrication has significantly higher requirements for the form, fit and finish for fabrication, erection and coatings than regular structural steelwork. These must be taken into account throughout the development process. Architects therefore become part of a triangle of communication in their documentation with the engineer and the fabricator, which will affect the way engineers design connections and the way fabricators finish connections, as well as the cost.
This interactive design process is very different from the more linear process associated with 'standard' structural steel that is hidden from view and where the architect can often step back from detailed involvement.
Capital Steel Works is able to support all of the following
Introduction of the concept by client to our in house engineers
Taking concept from design to in house engineering and development of fabrication drawings
Culminating in fabrication and Installation