Our Facility & Equipment
Our fabrication facility has grown from its modest origins in the Buffalo University District, to a 40,000 Sq/Ft facility located in North Tonawanda, New York. As we continue to grow, we remain loyal to our local clientele and continue to play an active role in the community. Our expanded facility helps us continue to achieve our mission of producing custom, quality products with the highest levels of service in mind.
Plasma Cutting
Leading-edge CNC Plasma Cutting Table
leading-edge CNC Plasma Cutting Table. This new piece of state-of-the-art equipment will enhance our ability to support a wide range of material preparation projects in-house, by providing high performance cutting with maximum quality and accuracy.
The "CNC" Unit (Computer Numerical Control) is the automated control of machining tools by means of a computer. A CNC machine processes a piece of material to meet custom specifications by following a coded programmed instruction without a manual operator directly controlling the machining operation.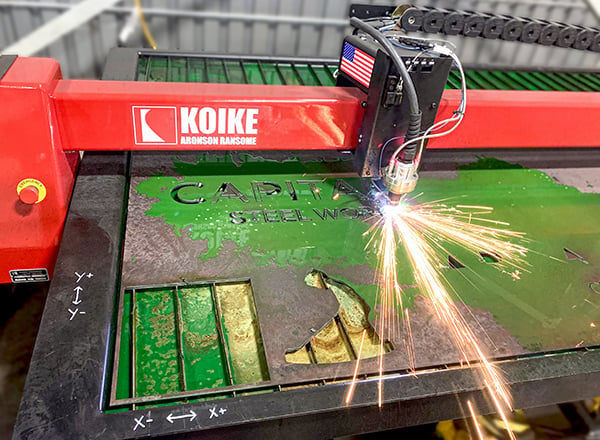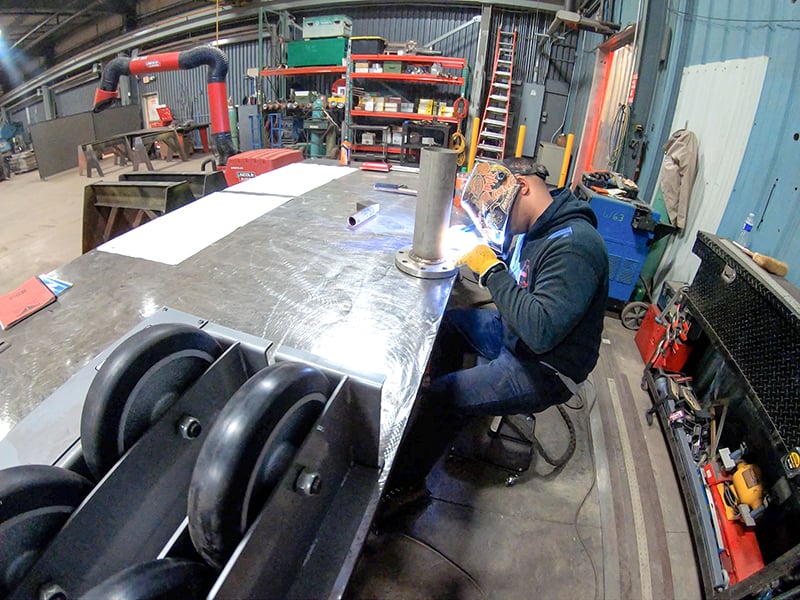 Our Facility
Strategically sited 40,000 Sq Ft fabrication facility close to interstate network and crossings into Canada.
10,000 sq ft enclosed fabrication facility
20,000 sq ft laydown area adjacent to building
Primary equipment:
2 x 7.5 Ton gantry cranes with 15 feet working height
100 Ton Brake press
2 x Band saws
8' x 4' Plasma cutting table with 1 1/4" piercing thickness
10' Plate Roles